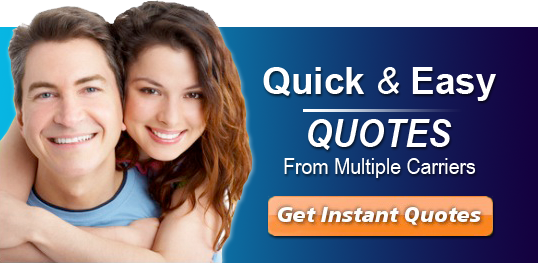 Michigan Individual Health Insurance

We offer every health insurance company product line from the traditional full coverage doctor co-pay PPO plans to HMO's and HSA's. So this lets us broker all individual Michigan health insurance plans.
The latest plan to hit the health care market is the health savings account (HSA). Coupled with a
high deductible health insurance
plan, HSA's allow clients to pay for medical expenses with pre-tax dollars. Premiums are usually lower than a co-pay plan, but expenses like doctor visits, exams, and prescription drugs are paid out of pocket until the deductible is met.
Before we get to FAQ's, let us discuss three popular supplemental products available to purchase with your health insurance plan. One being a
hospital indemnity plan
which gives you a lump sum payment everyday that you are required to stay in the hospital (plan has $50-$500 per day choices, Inpatient care only).
The second supplemental product being a
accident medical expense plan
which pays you a lump sum check if you are injured and need medical care because of an accident (benefits of $500-$25000). As you can see both products help deal with the hardship of your current deductible.
The third and final supplemental program we offer is the
critical illness protection plan
. This program pays the client a lump sum check ($10,000-$100,000 is available) on the first diagnosed episode of either cancer, stroke, heart attack, heart transplant, and/or kidney failure. This is very popular within the state of Michigan. Just imagine a lump sum check to help pay off your deductible and leave you some extra money if you were to have one of the five conditions mentioned. Again very affordable within the state.
Frequently asked Health Insurance Questions
What is the most important question I should ask when I am shopping for my personal insurance policy?
With the availability of subsidies for Michigan consumers, that should be the first question on your mind. As brokers, we do have to dive into your income earned to help determine this. Also, you must find out what your out of pocket maximum is going to be with covered expenses in the plan that you ultimately decide on.
Do I need to take a physical to be considered for health insurance?
As of 2021', ACA compliant health insurance plans now are guaranteed issue.
How long do I have to sign up for health insurance for 2023'
Open enrollment is currently closed. However you may be able apply for coverage if (1) you qualify for a special enrollment election or (2) you qualify for Medicaid or CHIP.
Will my health insurance plan include dental?
Some companies do offer dental as an optional benefit. However, I advise consumers to buy dental separate from their plan. The reason being if you switch you health insurance program, your dental insurance will not go with it. At Palmer & Associates, we offer numerous competitive Michigan dental quotes to go hand in hand with your health insurance.
Request your
quote
today.