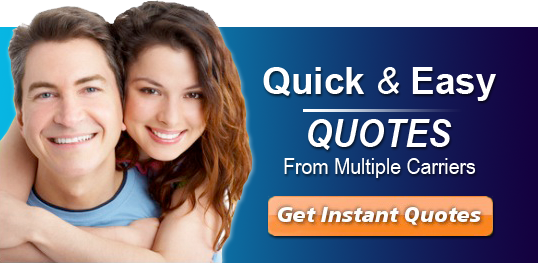 Michigan Medicare Supplement Insurance Plans
Supplement rates from $60 and up!! Seniors understand that a Medigap policy is the best way to protect themselves from the holes in the current Part A and Part B Medicare coverage. We have multiple ways for you to apply for your Supp plan. This includes face to face, postal mail, fax, and even online with some of our insurance companies.
Basic info to keep in mind...
When you first receive Part B of Medicare, you have a six month period called "open enrollment". During this time, you may purchase a plan without answering any health questions.
All companies approved to sell supplemental polices in offer plans A, C, D, G (high deductible G), M, N (Some companies only offer a select few of all available). These plans are identical within each company.
These policies allow you to choose any doctor and hospital you want, as long as that doctor or hospital accepts Medicare.
No co-pays when you go to a doctor, or hospital (except for plan N).
You should never have to file a claim when you have a supplement policy.
Switching to another plan is always possible, however you may have to answer medical questions. Contact us today for more information.
View Medicare & You 2023' to see updated information on current programs and information.
The agency is also proud to offer the high deductible plan G. Anyone who has had a supplement understands that Plan G is the most popular, however usually the most expensive. For a lower cost, a consumer can have a Plan G, but with a deductible to meet after your Medicare claims have been paid by Medicare themselves first. This is turning out to be one of the best selling plans within the state at this moment. Contact us to learn more about this plan.
We do offer numerous supplemental plans for seniors who seek additional coverage. First we offer cancer protection plans which gives a lump sum payment on the first diagnosed episode of cancer.
Another popular supplement plan that we offer is the critical illness protection plan. With this plan the client is given a lump sum check ($10,000-$100,000 available) based on the first diagnosed episode of either cancer, heart attack, heart transplant, stroke, coma, and/or kidney failure. As mentioned, this is very popular within the state. Contact us to learn more
We at Palmer & Associates group continue to work with Seniors and their health coverage. This includes all available supplement plans , Advantage plans, and Part D prescription plans. We represent all the major carriers, so request a quote to see if we can better your situation. All it takes is a phone call.